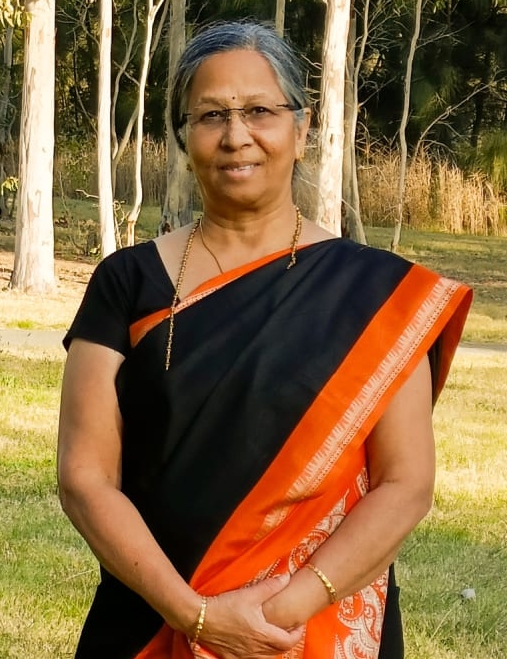 Saraswathi Sashi (Chechi), has dedicated her life to counselling and guiding local people from culturally and linguistically diverse communities.

Saraswathi is a volunteer Life Coach and Holistic Counsellor at Sewa Australia, a non-profit organisation serving the community with humanitarian aid, disaster relief and community development programs.

Saraswathi works tirelessly for the entirely volunteer-run organisation, where she has helped hundreds of people over the past 25 years.

Through her compassionate face-to-face counselling, workshops, seminars and advocacy, Saraswathi makes a positive difference to people experiencing domestic violence, family disputes or teenage issues.

She is also a generous sharer of knowledge and has trained more than 20 community members to become counsellors.

It is not unusual for Saraswathi to spend 10 hours a day helping others. One day she could be helping a traumatised teenager overcome bullying at school. On another, she could be advocating for a family with an incarcerated parent. During crises like the Lismore floods, she is at the forefront of the relief efforts, providing much-needed emotional support.

Saraswathi feels validated to be nominated as a Westfield Local Hero. "I am immensely satisfied when I help families and communities in need, which is the greatest motivation for me to do more," she says.
Saraswathi Sashi, is an enterprising female volunteer who has worked with multiple organisation to include Viswa Hindu Parishad – Bala Sanskara Kendra, Sewa Australia and many other like minded organisation. She has attributed more than 25 years in field of Education to next generation on Bhagavad Gita in Sanskrit School- BSK under VHP, and also has been teaching various kids on Hindu Dharma through Malayalam in Overseas Hindu Malayalee .
Saraswathi Sashi has been recognised by
– Werriwa Volunteers Award 2019 by Anne Stanley, Federal MP, Werriwa Area in area of FSS
– Community Pride Finalist – ZEST Award
– Community Volunteer Award – UIA
– Community Languages Training Excellence Award from NSW Department of Education
– Special Religious Education Award in NSW Parliament
– GOPIO Community Volunteer award in 2015 and many other community organisation recognition as well.
Under Sewa records itself between 2020-21, under leadership of Saraswathi Sashi, Counsellor teams have used holistic way of service to resolve 232 Cases, 2583.2+ Counselling Hours
– Domestic Violence Family dispute – 92 (PY66)
– Mutual Settlement – 82 Cases (PY 6)
– Teenage issues – 34 (PY16)
– Seniors – 9 (PY 3)
– Anxiety/Stress – 97 (PY50)
She has touched, guided, mentored the counsellors these cases in one way or other.